Back
The Good Person of Szechwan – the Musical
Lyric Theatre, The Hong Kong Academy for Performing Arts

23.12.2019 - 04.01.2020
A classic by a German modern master
Adapted by Hong Kong's foremost musical duo Leon Ko and Chris Shum
A tale of good and evil and life's vicissitudes

Three divinities land in corrupt and dilapidated Sichuan in search of a good person, yet they find only hunger and treachery. Eventually, they encounter the only good person there: Shen Teh. Nonetheless, this cruel world has no place for Shen, who resorts to straddling between good and evil, questioning and eroding morality and humanity.

Bertolt Brecht's The Good Person of Szechwan is a tale examining the goodness of mankind in the face of harsh realities. A master in embodying both good and evil in his characters, Brecht allows the audience to decide for themselves what is right or wrong. Now part of the world's dramatic canon, Brecht's works reflect the dark side of society while shedding light on human decency.

Hong Kong's own The Good Person of Szechwan premiered in 2003 with five sold-out performances, winning six Hong Kong Drama Awards including Best Overall Performance and Best Original Music. Re-runs in 2004 and 2011 were also greeted with enthusiasm by audiences and critics alike! Eight years on, the HKRep and Actors' Family co-produce The Good Person of Szechwan, injecting this contemporary classic with new verve as the Cantonese musical marks its fourth appearance on the city's stage.
Co-produced and performed by
Charity Matinee on 28 Dec is sponsored by
Performance Date & Venue
Lyric Theatre, The Hong Kong Academy for Performing Arts

7:45pm 23 – 24, 27, 31.12.2019, 2 – 4.1.2020
2:45pm 26, 28# – 29▲.12.2019

$420 / $340 / $250 / $180 (Applicable to 23 – 27.12)
$480 / $380 / $280 / $200 (Applicable to 29.12 – 4.1)

# Not available for public sales
▲Accessible Performance with Audio Description (Cantonese)   
(Please call 2777 1771 to reserve the audio description device in advance)
Presented in Cantonese with Chinese and English surtitles
Ticketing Info
For HKRep Pals Members
15% discount
Other Ticket Discounts
50% discount for
Full-time Students (limited offer)
Senior Citizens aged 60 or above (limited offer)
People with disabilities & the minder. For purchase of each concessionary ticket for people with disabilities, the customer can purchase one ticket of same concession for a minder.
10% discount for
Members of CCDC Dance Inspirations
Club Bravo members of Hong Kong Philharmonic Orchestra
Zuni's Friends
Friends of The Hong Kong Ballet
Friends of Hong Kong Chinese Orchestra
Friends of Hong Kong Dance Company
Chung Ying Theatre "Energy Fun Club" plus
10% discount for (Discounts only available at Hong Kong Ticketing Agencies upon presentation of valid membership / staff cards )

Members of HKAPA Alumni Association
Members of Hong Kong Chinese Civil Servant's Association
FANCL Club Members
Staff of Shun Hing Group
Bookaholic Members of The Commercial Press
Members of Hong Kong Arts Administrators Association
Members or Staff of Broadway Photo Supply Limited
Members of CCDC Student Dance Inspirations
Awards
The 29th Hong Kong Drama Awards
※Outstanding Production
※Best Actress (Tragedy/Drama) – Luna Shaw

※Nominee of Best Costume Design – Yuen Hon Wai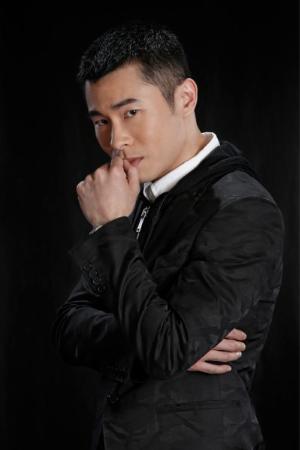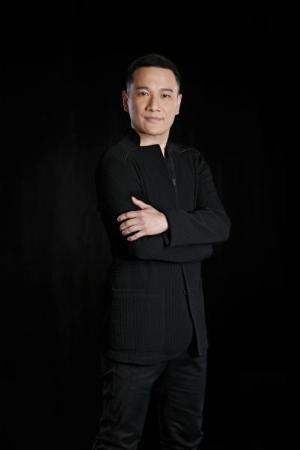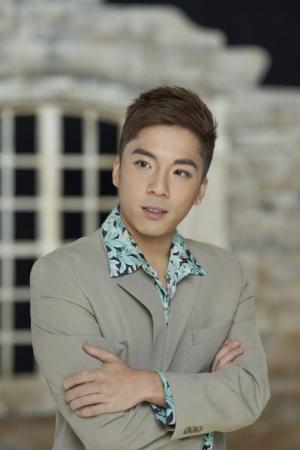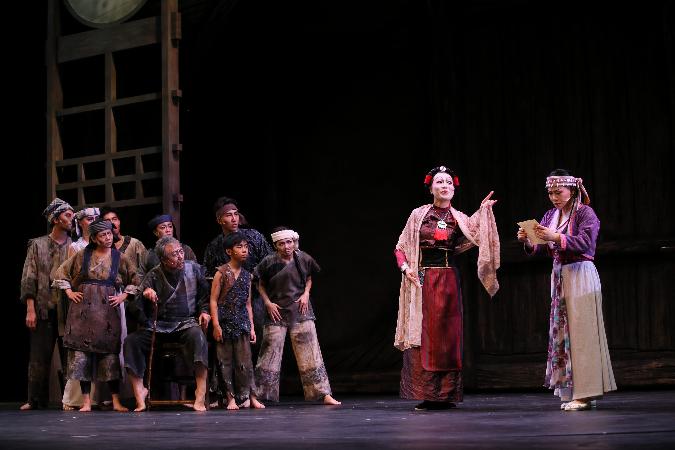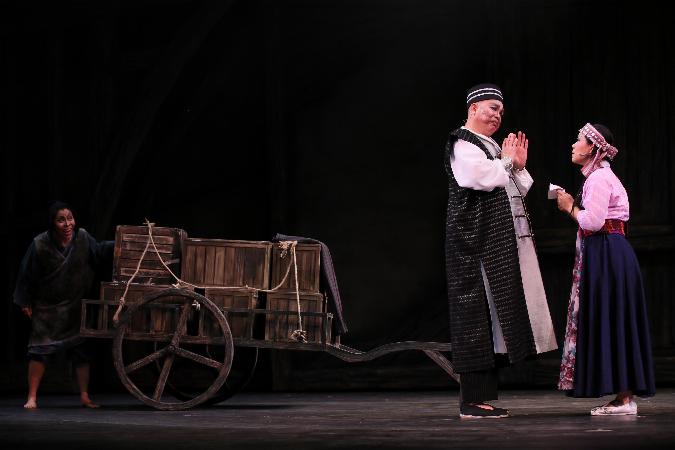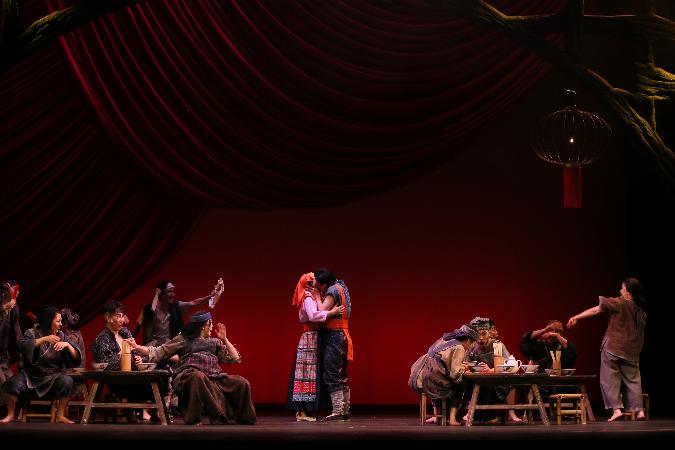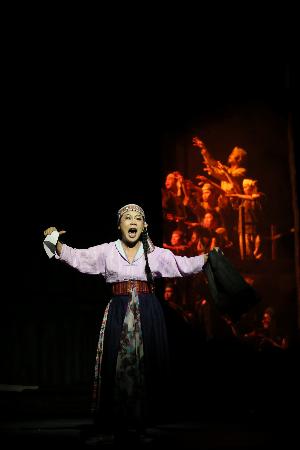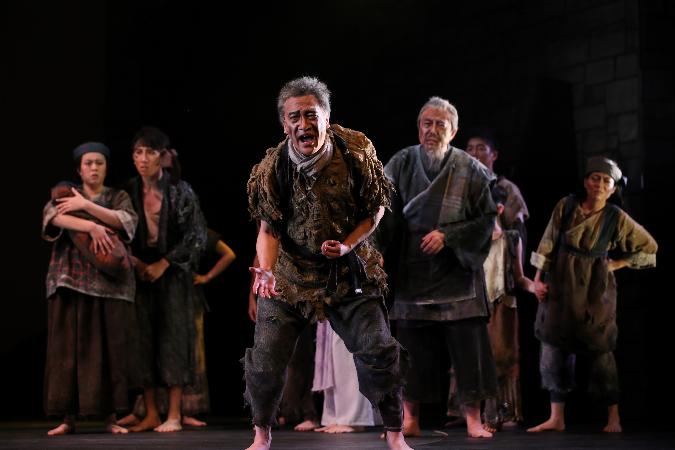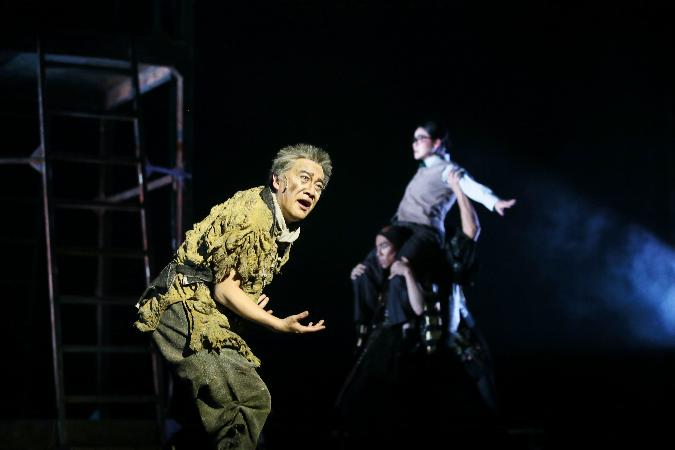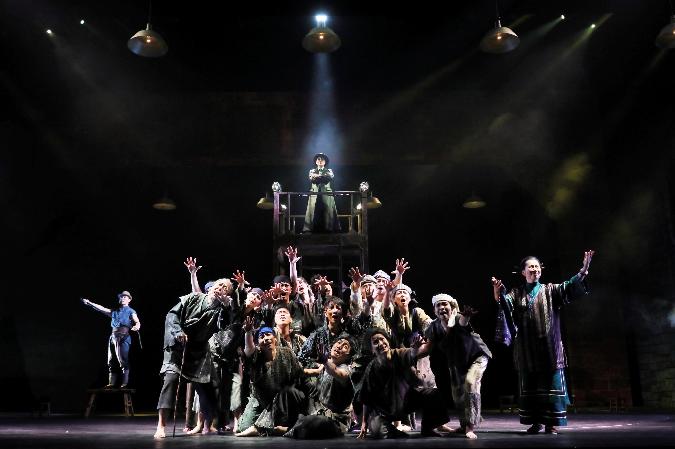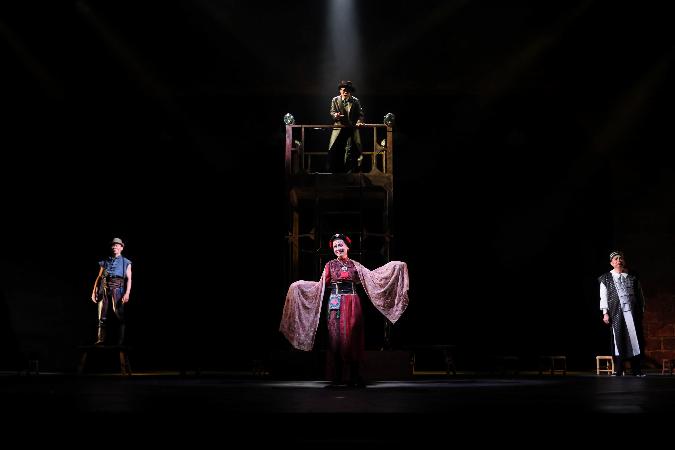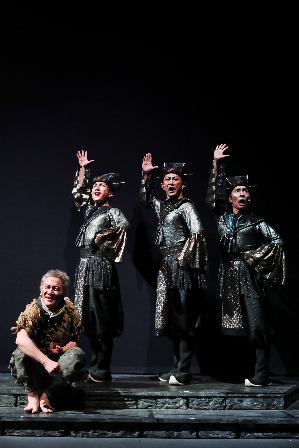 Cast & Production Team
Playwright
Bertolt Brecht (Germany)
Adaptation
Victor Pang
Leon Ko
Chris Shum
Composer & Musical Director
Leon Ko
Lyricist
Chris Shum
Director
Victor Pang
Choreographer
Yu Pik Yim^
Singing Supervisor
Beilosi Fung
Set cum Costume Designer
Yuen Hon Wai
Lighting Designer
Lau Ming Hang
Sound Designer
Can Ha
Guest Leading Cast
Luna Shaw*
Main Cast
Yau Ting Fai
Lau Shau Ching
Chu Pak Him
Rick Cheung
Christopher Ying

^With the kind permission of The Hong Kong Academy for Performing Arts
*With the kind permission of Windmill Grass Theatre